Leh Ladakh
Once upon a time, Leh was the capital of the Himalayan kingdom of Ladakh, but now the Leh district comes in the Indian State of Jammu and Kashmir. In terms of area, Leh is the second largest district in the country.
Leh Weather
Coldest seasons are January, February and December when the temperature goes below zero. March and April are relatively better months.
Plan to visit Ladakh in the months of May to September when the major foot fall arrives.
Leh Tourist Attractions
Shanti Stupa is a Buddhist white-domed stupa on a hilltop in Chanspa, Leh district, and was built in 1991 by Japanese Buddhists. The stupa is a tourist hotspot both because of its religious significance and the landscape surroundings.
Leh Palace is a royal palace built by King Sengge Namgyal in the 17th century. It has nine levels with the upper floors previously accommodating the royal family and the lower floors used as store rooms. Today, the palace has a museum in which the royal collection of jewellery, ornaments, dresses and crowns are displayed. You can also see 450 year old Chinese 'thangkaalso', known as 'sooth paintings' with the bright and pleasing colours derived from crushed gems and other stones.
Leh Lakes
Pangong Lake is known as PangongTso. It is situated at a height of 14,270 feet and is 134km long and 5km wide, with 55% of the lake across the border in Tibet. During winter, Pangong Lake completely freezes freezes over. It is in the process of being identified under the Ramsar Convention as a wetland of international significance.
Tsomoriri Lake also known as 'Mountain Lake' is a spectacular site amongst the mountain ranges of Leh. The lake is 28 km long and averages 30metres in depth. The water is a deep blue colour and is crystal clear. Tsomoriri is surrounded by barren hills, with a backdrop of beautiful snow-covered mountains.
Leh Water/ Adventure Sports
You can try trekking and some other water sports as available according to the season. Hill-driving is another adventure sport that you can enjoy on your way to Ladakh.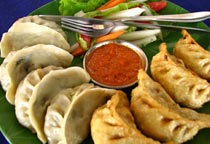 Leh Cuisine
Many of the local people farm vegetables like potatoes, pumpkins, beetroots, and beans, and this local produce gets cooked up with mutton and chicken. The traditional food of Ladakh is Sku and Thukpa, Pava and khambir which is the local bread. You can try Thukpa, which is a thick soup made of vegetables. Also, make sure not to miss the momos (steamed dumplings), which are made with chicken or vegetables.
Ladakh is famous for apricot jam which is made by locally and which can be enjoyed anytime with fresh bread from the bakery. Ladakh also has restaurants for those interested in fine-dining.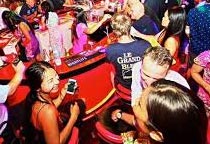 Leh Night Life
Ladakh night life is not all about clubs and restaurants. Enjoy camping at lake side and a bon fire with barbeque and live music. In Ladakh, enjoy a calm and composed night life by the side of a beautiful lake.
Create your own tours, ask experts for assistance...